ABOUT US
DailyLab is one of the best scent companies in the world! We care about single breath.
DailyLab


All products sold by DailyLab are ifra (The International Fragrance Association) certified, MSDS (Material Safety Data Sheet) certified.

26 allergens not detected, so that it is safe to be used by infants and pregnants.
@ DailyLab

DESIGN BY JOOOOR studio

Privacy

Need Help?
People can close their eyes in front of greatness, fear and beauty. But we cannot escape the smell. Because the smell and breath are together. People can choose: not to look, not to listen, not to speak, not to walk. But we cannot escape the smell, because the smell and breath are together.
—— Das Parfum. Die Geschichte eines Mörders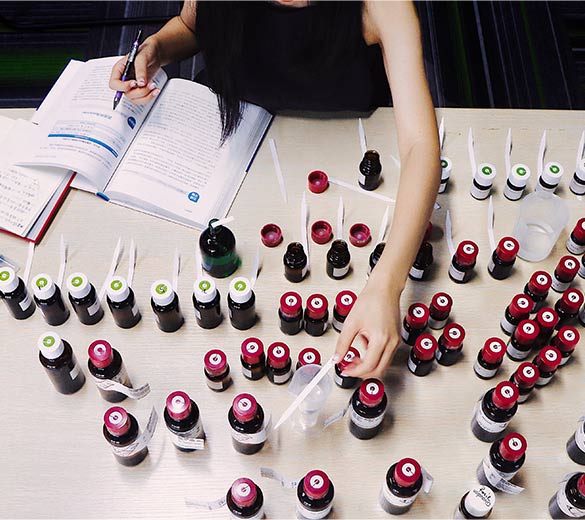 Our story
Our journey started in 2018 by Leona Xuan, an industrial designer with a passion for material innovation, together with perfumers and scientists. With 19 design awards and 47 utility patents, we are honored to be the first brand to create jewelry-grade customized fragrances for electric vehicles.
Be natural

DAILY LAB focuses on nature. Our mission in nature's soul is to bring inner balance to your journey with its gifts, the sustainable way.

Be honest

Inspired by the Eastern philosophy of "beauty in use", DAILY LAB creates timeless designs that add to their beauty as they get used in 10 years' time.

Be brave

DAILY LAB focuses on artistic connotation and the avant-grade spirit, meanwhile cares more about whether products can bring quiet fashion to users.