DailyLab
Aroma Stick Car Diffuser - 【Tesla Special Edition】
Regular price
Sale price
$112.95
Unit price
per
Sale
Sold out
Share
Your Tesla, with style.
Timeless design, subtle luxury
Tesla (Model 3/Y) Special Edition. As Tesla owners, we all know it's not possible to find a car diffuser for our beloved cars because of their special ventilation design. This product is specially designed to solve this issue. Now, your Tesla Model 3/Y can be enhanced with DailyLab. Enjoy breathing!
This car diffuser is accredited by the International Fragrance Association (IFRA), and its MSDS-certified chemical-safe, scented substance passed 26 allergen tests. This car diffuser is safe for pregnant women and babies. It is laboratory proven to relieve symptoms of car sickness. 
The two-piece set has two (2) Gold Bar Cases, (2) hanging ribbons and four (4) Pods (Grapefruit Jar Only), giving you everything you need to start enjoying the best luxury smell experience in the car.
Exclusive: Specially designed for Teslas, can be fit on the front ventilation.
Focus: 100% natural essential oil deployed by a Swiss brand Givaudan with 250 years of experience.
Scent: Technology patent to absorb and lock peculiar smell while releasing scented molecular
Sense: Metallic PVD plating with soft silica base. Minimalist elegance design, perfectly blends into Tesla interior.
Multi-use: Instead of inserting into the ventilation, this can also be hung on anywhere you love!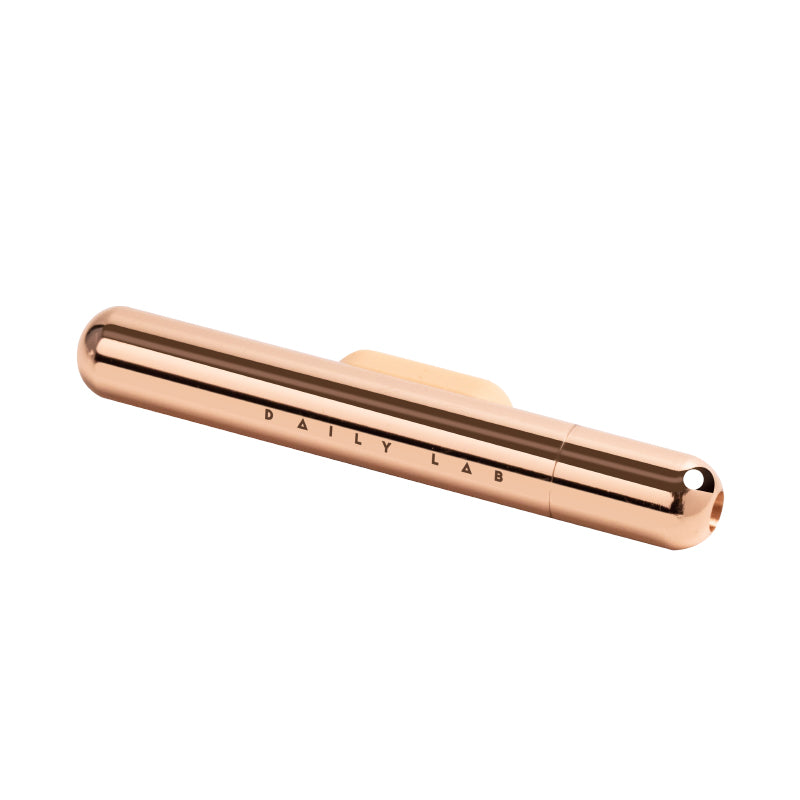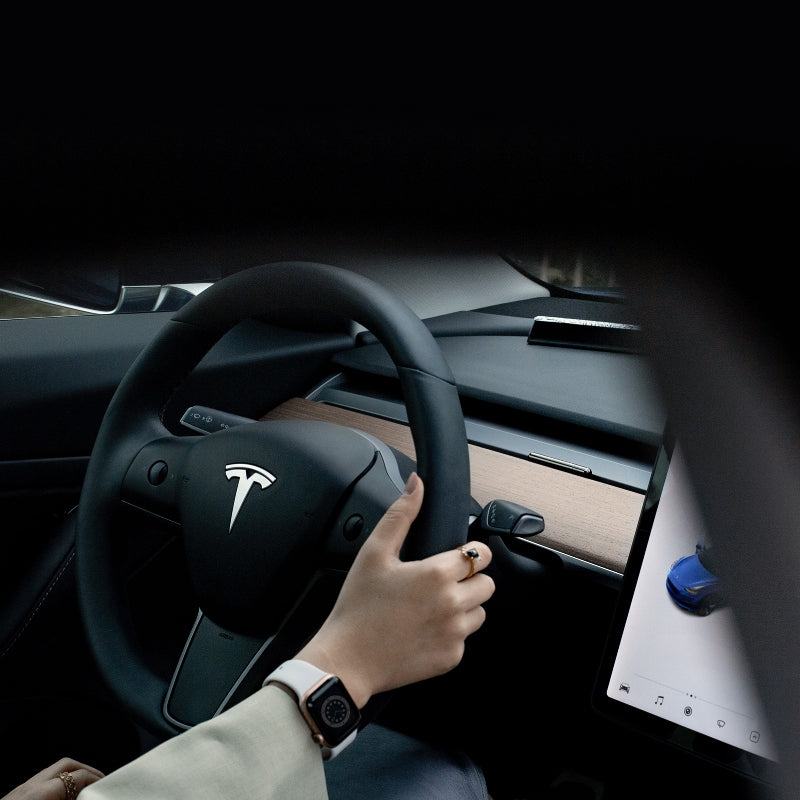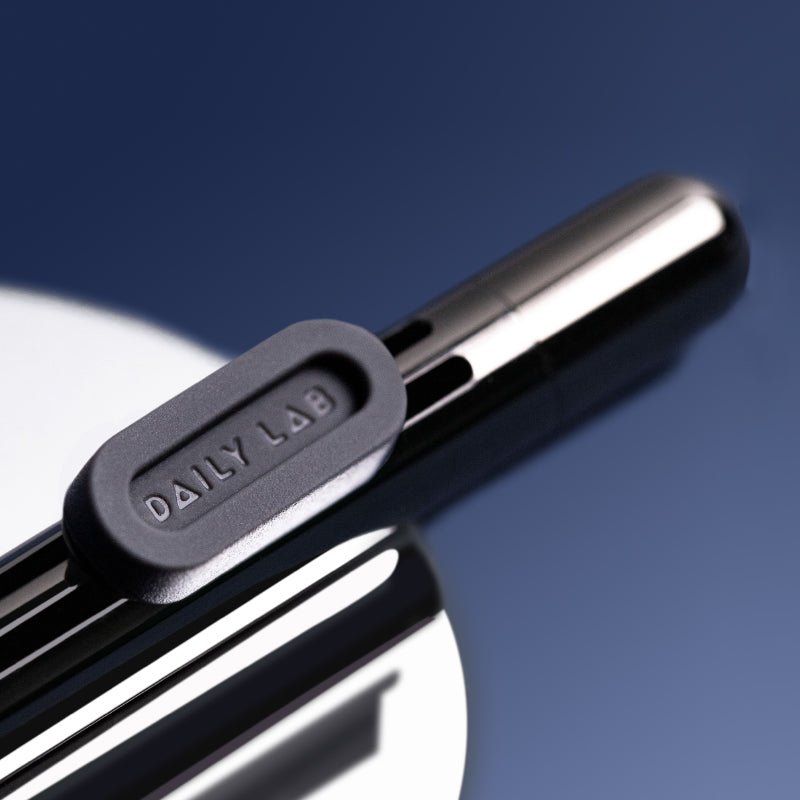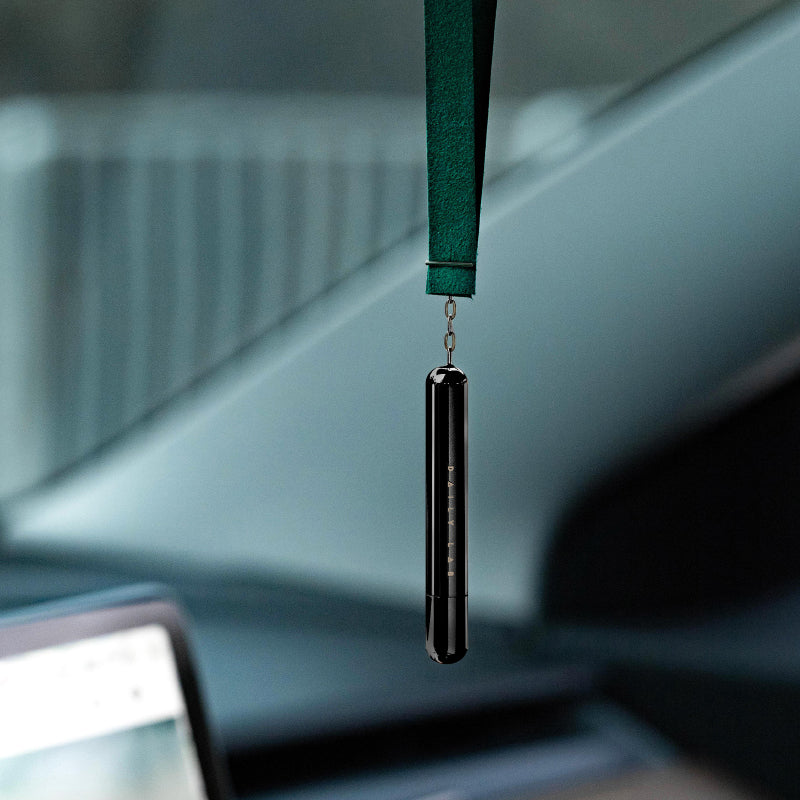 Tesla Model 3 diffuser: A Stylish Accessory for the pinnacle of electric cars
Tesla is well-known for its electric vehicles with modern luxury styling. Tesla cars are among the safest vehicles on the market. These vehicles are known for both their comfort and entertainment offerings. You can watch movies, play games, listen to music, and many more. With such an amazing car you don't want the standard car air fresheners and little trees dangling from your rear-view mirror. You want to continue the style of your beautiful machine with our Daily Lab Tesla Model 3 specially designed diffusers.
There are many car air fresheners available for cars but due to the very different style vents located on the model 3 and Y teslas, most air fresheners will not work. These air fresheners are so stylish and fit so nicely in the Tesla model, that most people believe the Daily Lab air freshener is part of the car. Make sure you get only the best for your Tesla.
If you are looking for a Tesla Model 3 diffuser that will make you feel great and is eco-friendly, we have a perfect solution for you.
Tesla Model 3 diffuser – designed for Tesla
The best Tesla Model 3 diffuser in Australia was designed specifically for a Tesla car, so it fits like a glove. Car fresheners made for most cars can be attached to air vents. Tesla 3 ventilation system was designed in a different way and does not have the typical air vents, so attaching regular car diffusers is problematic.
Tesla Model 3 rear diffuser is a simple, stylish answer to this problem. It was designed to fit Tesla 3 and Y model and blend into the Tesla style design. The scent is extracted from 100 percent natural premium essential oils.
Tesla Model 3 diffuser: Great look, Easy to Use
The premium Tesla Model 3 diffuser takes a few seconds to install. You insert the connection pads into the diffuser and then simply push it firmly in the front ventilation to wedge it in nicely.
Everyone that sits in your Tesla will see the beautiful addition the Tesla Model 3 diffuser is to your car. More importantly they will notice the improvement in air quality. Apart from changing the refill, it is pretty much set it and forget when you are busy balancing your work and family life or running a business – often all three. With the Tesla Model 3 diffuser you won't have to think about another air freshener again. Just remember to order your refills and then you can concentrate on the important things.
Tesla Model 3 diffuser chemical-free certified
This Tesla Model 3 diffuser passed 26 allergen tests, is accredited by the International Fragrance Association (IFRA), and is MSDS-certified chemical-safe. It uses premium essential oils that are safe for pregnant women and babies, people who are sensitive to strong scents, and people with a compromised immune system that are especially affected by toxic chemicals used in artificially-scented car fresheners.
Those natural essential oil were researched and supplied by a Swiss brand Givaudan, a well-known multinational manufacturer of flavours, fragrances and active cosmetic ingredients. This brand has been for years the biggest brand in the natural fragrances industry.
We created a Grapefruit jar fragrance for the Tesla Model 3 diffuser. It is a winning combination of sparkling fresh lemon, citrus, and grapefruit essential and balanced with watermelon, bergamot, and muscone.
Beautifully balanced, it offers many health benefits:
Bergamot – if Earl Grey tea is your favourite, you will love this Tesla Model 3 diffuser scent. This soothing, spicy, essential oil is highly valued and widely used in cosmetics, as a food and drink flavouring, and as aromatherapy. It reduces stress, increases positive mood, and is effective against food poisoning and other illnesses caused by bacteria, such as Listeria.
Fresh lemon will make you feel energised, reduce anxiety, ease morning sickness or travel sickness, and help reduce cold symptoms making breathing easier. A Tesla Model 3 diffuser impresses everyone who sees it!
Another Tesla Model 3 diffuser antibacterial essential oil that we use in the Grapefruit Jar is grapefruit. Surprisingly, this contains a variety of health benefits, such as reducing stress levels and blood pressure. Extracted from the grapefruit peel, it is a citrus-scented smell that can set the tone of your day, especially if used for a long time. Lastly, it has calming effects that can relieve anxiety and is the perfect way to balance your mood. https://www.mdpi.com/1420-3049/25/1/217
Tesla Model 3 diffuser's Watermelon essential oil adds freshness to the air. Its fruity, juicy, summery scent will put a smile on your face. And not only that, watermelon essential oils contain Vitamin E which is essential for our body's immune system function. It also protects our nervous system and keeps unsaturated fatty acids at bay.
Musk essential oil helps fight insomnia. Its earthy, woody scent balances citrus in this blend. This has a unique smell that will keep your passengers from leaving your electric vehicle. Tesla Model 3 diffuser scent has strong fragrance, but has several health benefits that you may not be aware of. This plant-based fragrance can help you relax your body and reduce nerve inflammation caused by stress. The popular and vibrant aroma does wonders you have never experienced before.