DailyLab
Aroma 360° Car Diffuser
Regular price
Sale price
$48.75
Unit price
per
Sale
Sold out
Share
This car diffuser is accredited by the International Fragrance Association (IFRA), and its MSDS-certified chemical-safe, scented substance passed 26 allergen tests. This car diffuser is safe for pregnant women and babies. It is laboratory proven to relieve symptoms of car sickness
Focus: 100% natural essential oil deployed by a Swiss brand Givaudan with 250 years of experience.
Sense: Exquisite and luxurious car diffuser. Unique feel to the touch.
Long-lasting: Its luxurious natural smell can last for a relatively long period for its small size.
Scent: Patented technology absorbs and locks in peculiar smells while releasing scented molecules.
Convenience: Easily opened with magnetic connection; choose the smell you love the most.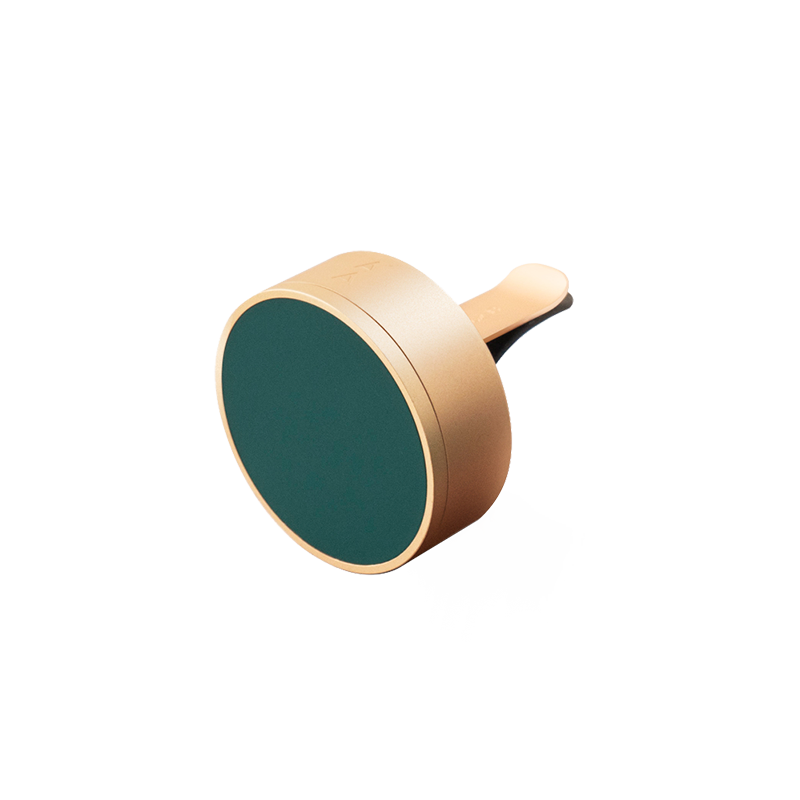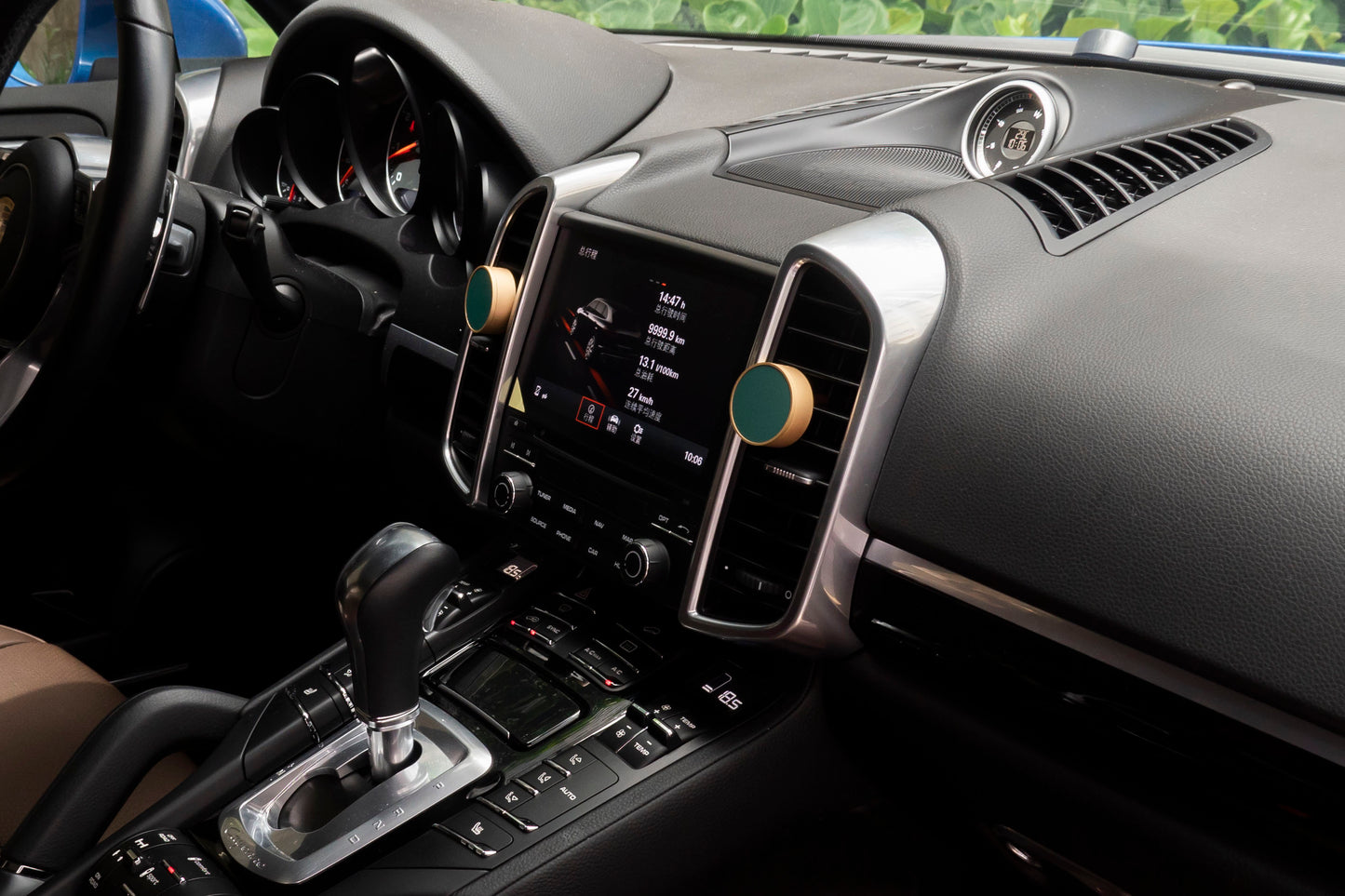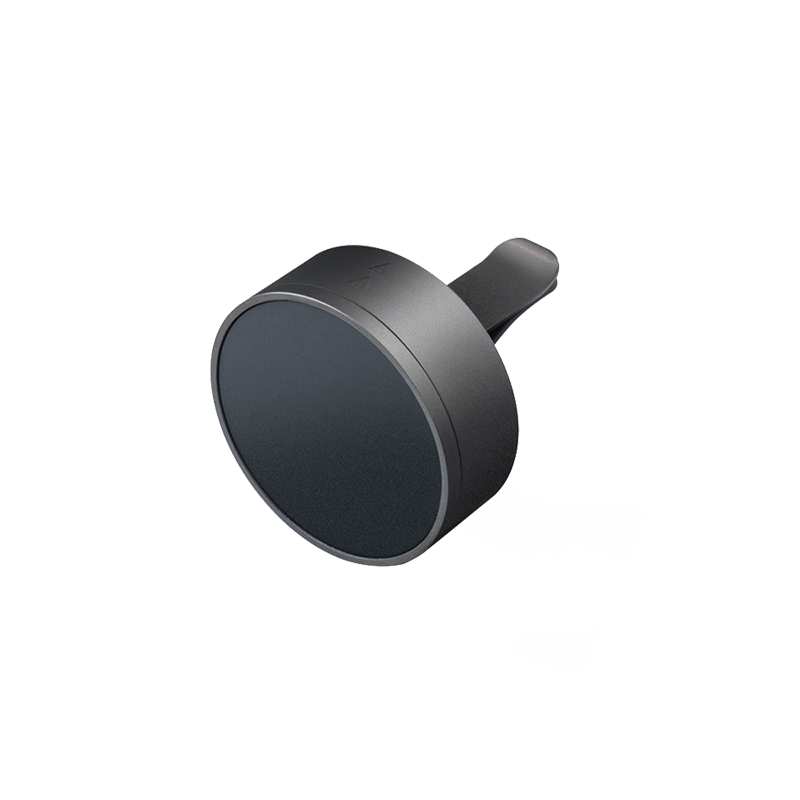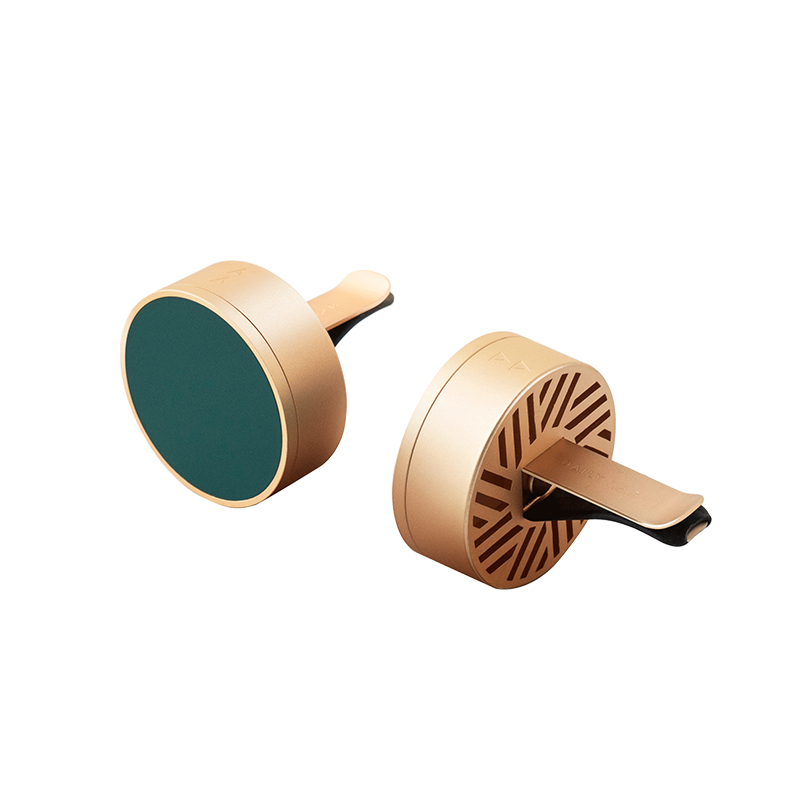 Safety, Style, and Convenience - All In One
The aroma 360 Car Diffuser is a very elegant edition to your vehicle. It is built with high grade material which shows in its beautiful design. These air fresheners are for those who want to impress when driving around their friends and family.
Prestigious and Eco-Friendly Car Diffuser
Driving can be stressful, and you need to stay focused on the road. Fortunately, there are numerous essential oils that can help to naturally support a healthy mind and enlightened mood. This car scent diffuser can create an environment behind the wheel that gives your car by using the best car diffuser while driving.
It has a stylish look that will enhance the interior of your vehicle. This car scent diffuser has a modern and minimalist design that will give a creative touch to your vehicle.
This car scent diffuser passed 26 allergen tests, is accredited by the International Fragrance Association (IFRA), and is MSDS-certified chemical-safe. It is laboratory-proven to relieve symptoms of car sickness. As the best car scent diffusers, we use essential oils that are safe for pregnant women and babies.
The Ideal Way To Improve Air Quality In Your Car
Our scents are sourced from Givaudan. The leading scent and fragrance Swiss company for hundreds of years with collaborations with well-known brands such as Dior, Prada, Gucci, Channel, and many more. Innovation and quality are always the focus of Daily Lab in formulating its scents. It is important that your scents only come from the leading car diffusers companies in Australia.
This premium car scent diffuser is small, sturdy, and reliable. Easy to use and a convenient solution to the unpleasant odours in your car.
The patented technology will allow you to enjoy fresh air in your car by releasing an essential oil mist into the air. To change the car scent diffuser scent, choose the scent that you like the best, open the magnetic lid of the diffuser, change the round, and close the connection again. Each car diffuser refill contains two rounds. Make sure you finish the replacement car diffuser you are currently using before changing the scent to not mix fragrances.
Every detail of this car diffuser is well-designed and well-made. The rounds are designed to fit precisely inside the cartridge and are very simple to replace. One refill can last for 1-2 months depending on the weather condition where you are located.
The car scent diffuser attaches firmly without scratching your car. You can remove the diffuser from your dashboard by sliding it sideways. The best part is that, unlike many other car scent diffuser alternatives, Daily Lab's car scent diffuser won't move or rattle as you drive.
The Best Car Diffusers In The Industry
If you are looking for a gift idea, the Daily Lab aroma 360 car diffuser plus a couple of refills is a perfect choice. The aroma 360 car diffuser is both luxurious and practical. This premium little car accessory makes a nice gift for anyone who owns a car. Our car diffuser is also reusable which makes it a nice present for your environmentally conscious friends.
Whether you prefer fragrances that are sweet and spicy or fresh and clean, you have a few options to try:
Balancing, soothing, and uplifting, Fruity tangerine tea car diffuser is a delicious blend of rose, orange pekoe, green citrus, and other quality essential oils.
Grassy dew car diffuser smells like fog droplets evaporating in the morning sun in summer. The scent is light, fresh, and rejuvenating. Using this natural and calming scent will not only eliminate bad odours inside your car, but can also sanitize it.
Grapefruit jar, scented with sparkling fresh lemon, citrus, and grapefruit essential oil. This car diffuser scent is also balanced with watermelon, bergamot, and muscone, which will put a smile on your face.
If you feel stressed or anxious, choose the Sandalwood Pipe car diffuser: a combination of sandalwood essential oil, cardamom, and vanilla with a touch of fresh flowers will make you feel both relaxed and calm.
Having a light and natural smell is much more pleasant and peaceful as opposed to some other strong and overpowering smells found in other car diffusers. Daily Lab's car diffuser is tuned perfectly to release enough fragrance to enjoy the driving experience and doesn't overpower the car. But since essential oils in our car diffusers are so concentrated, a little goes a long way.
Providing the best car diffusers in Australia, Daily Lab's car diffusers will add a touch of class to your car and will make your car smell delicious. Ready to get it? Choose dark green, deep grey, or our special pearl edition car diffusers
The aroma 360 car scent diffuser is both luxurious and practical. This premium little car accessory makes a nice gift for anyone who owns a car. Our car scent diffuser is also reusable which makes it a nice present for your environmentally-conscious friends.
Car diffusers play a huge role in eliminating the airborne allergens that is surrounding your vehicle. This sustainable and eco-friendly car diffuser beats those car air freshener cards that you replace every week. The best car diffuser in Australia lasts until 1-2 months and you can try different scents or stick to your same preferences. Nonetheless, the best car diffuser in Australia can give your car the quality ambiance that many car owners find difficult to achieve.
In Daily Lab, our car scent diffusers care about nature as much as we care about you.